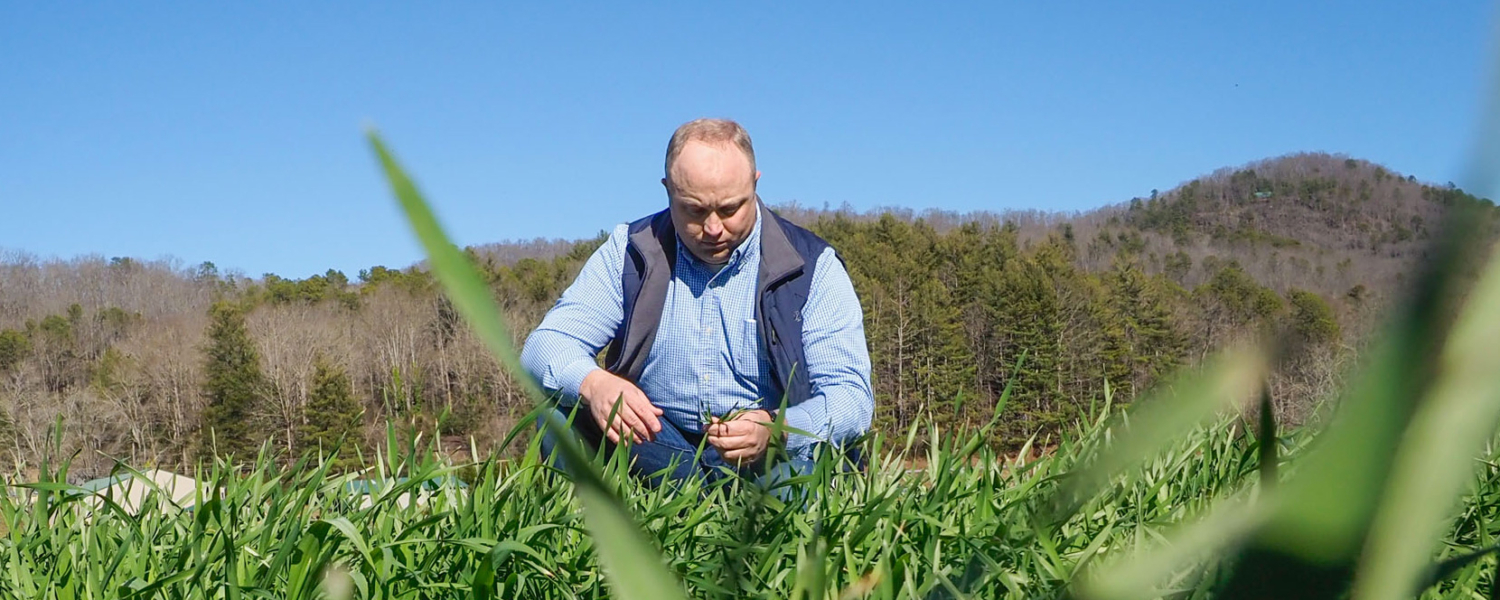 Jason Davis Pursues Passion for Farming
Mills River, NC
Strategy: Diversification
To say that Jason Davis has encountered challenges over the 21 years he's been farming would be an understatement. Yet it's nearly impossible to overstate his passion for farming. It gives him the chance to work outdoors and to raise his three children in Mills River, a mountain town he's always called home.
We're always trying to keep our eyes open for new opportunities to diversify, and I think we're going to have to continue to do so.
Davis didn't grow up on a farm, but he fell in love with farming as a young teen. To earn money, he took jobs on two nearby farms—a dairy farm and a row-crop operation. He went away to a Bible college but returned when one of the farmers he'd worked with decided to retire. He leased that grower's land and arranged for owner- financing of his equipment.
He slowly grew his North River Farm from burley tobacco, hay and row crops. Now he has five divisions: row crops, vegetables, cattle, forage crops and agritourism.
He does everything he can to offer customers what they want. Some of what he raises goes to wholesalers, but consumers can come to the farm to pick their own food, or they can buy it at local farmers and tailgate markets.
The Mills River runs through his property, and he invites people to picnic by the river. Most recently, he's launched an outfitting company for those who want to hunt and fish.
Davis hosts events throughout the year to allow people of all ages to come to the farm, learn where their food comes from and see the practices he uses to be a good steward of the land.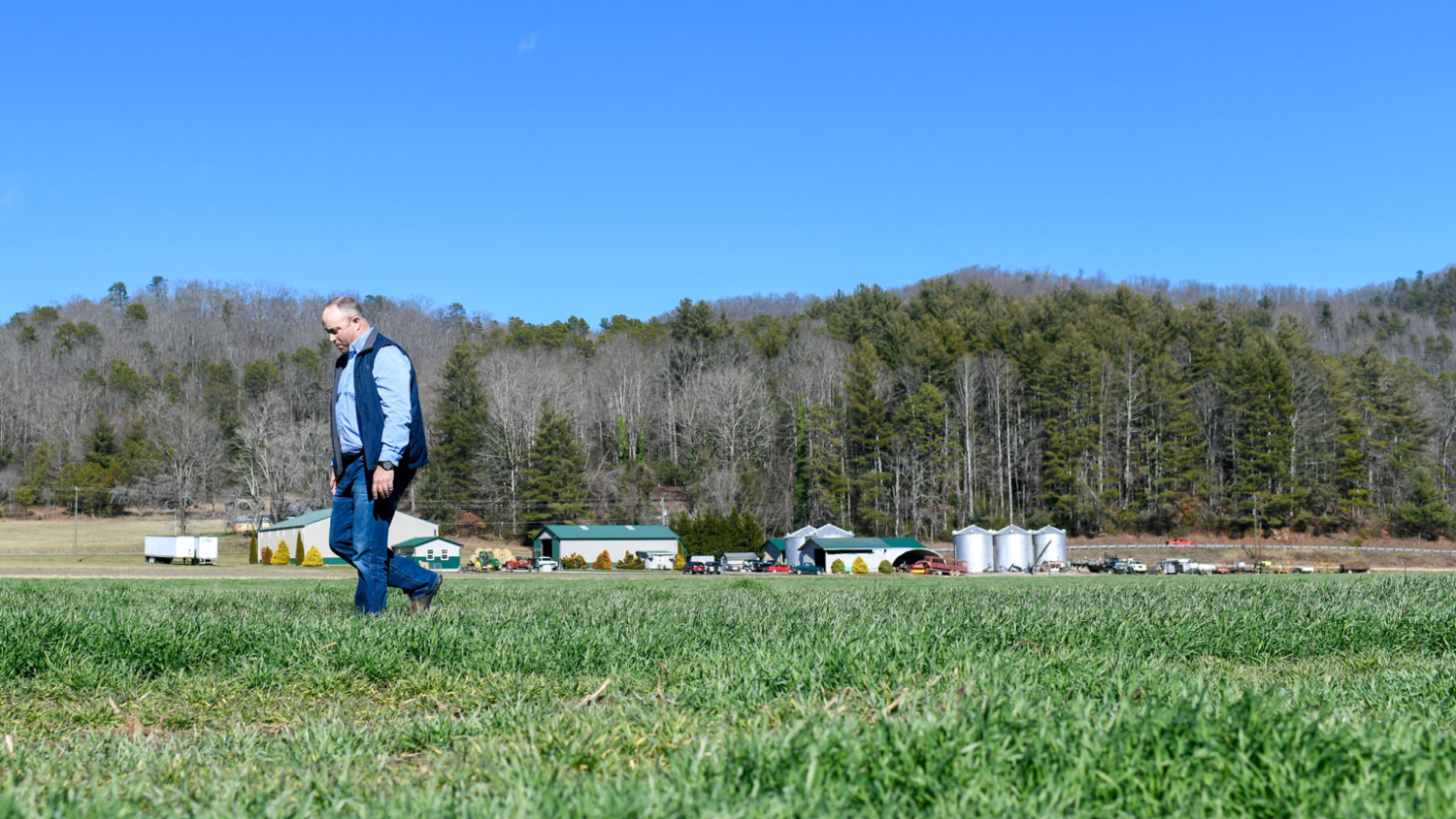 Davis has weathered hard times when he wanted to give up: floods, droughts, back-to-back hurricanes, labor shortages, wildfires and a devastating barn fire.
"It was full of hay, and we lost a lot of our assets," Davis recalls. "Most of the older equipment in the barn was uninsured."
The COVID-19 pandemic brought new challenges, changing the way the farm operates and its 2020 crop goals, Davis says.
He maintained his cattle herd and expanded his horse boarding operation, but cut back on corn and soybean planting due to low commodity prices. Labor shortages and reduced marketing options hurt his vegetable operation. And all of the farm's agritourism events were canceled or postponed.
"Farming has been full of challenges—and lots of hard work, lots of heartburn, lots of stress," Davis says. But he has also had his share of it's-worth-it moments, too.
"It's been several years ago, and we were going through tough weather," he says. "We were behind the eight ball, late with our planting and late with our hay harvest."
At 11 or 12 at night, he drove his tractor to the crest of a hill.
"I remember looking out over the community, seeing the lights and the airplanes taking off from the runway from the Asheville airport," Davis recalls. "I remember just stopping and thinking … how privileged I am to be a farmer.
"And I also felt the sense that everything was going to be all right."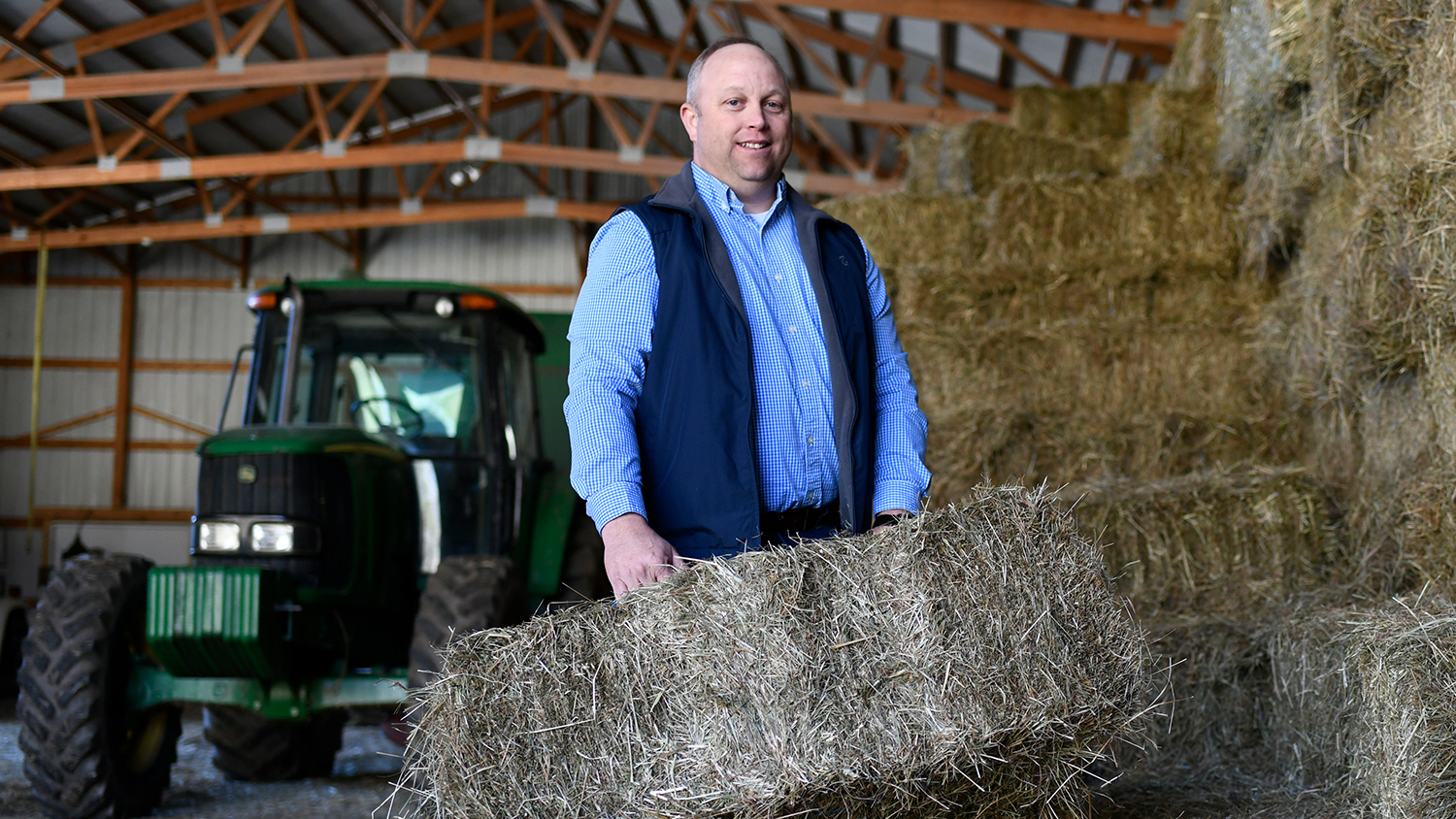 The NC State connection
"We learned very early on to rely on Extension (as) a neutral, nonpartisan way to get research-based information," Davis says. "Extension agents were willing to come out to our farm and get their boots dirty—to get right in there with us and experience what we were going through. … The researchers and educators at the Mountain Horticultural Crops Research and Extension Center also provide us with tremendous learning experiences. They are a real asset to our farm."
Davis regularly gives back. He's served on his county and state extension advisory boards, and he's also hosted research trials on his farm, including some to test the viability of East Coast broccoli production.