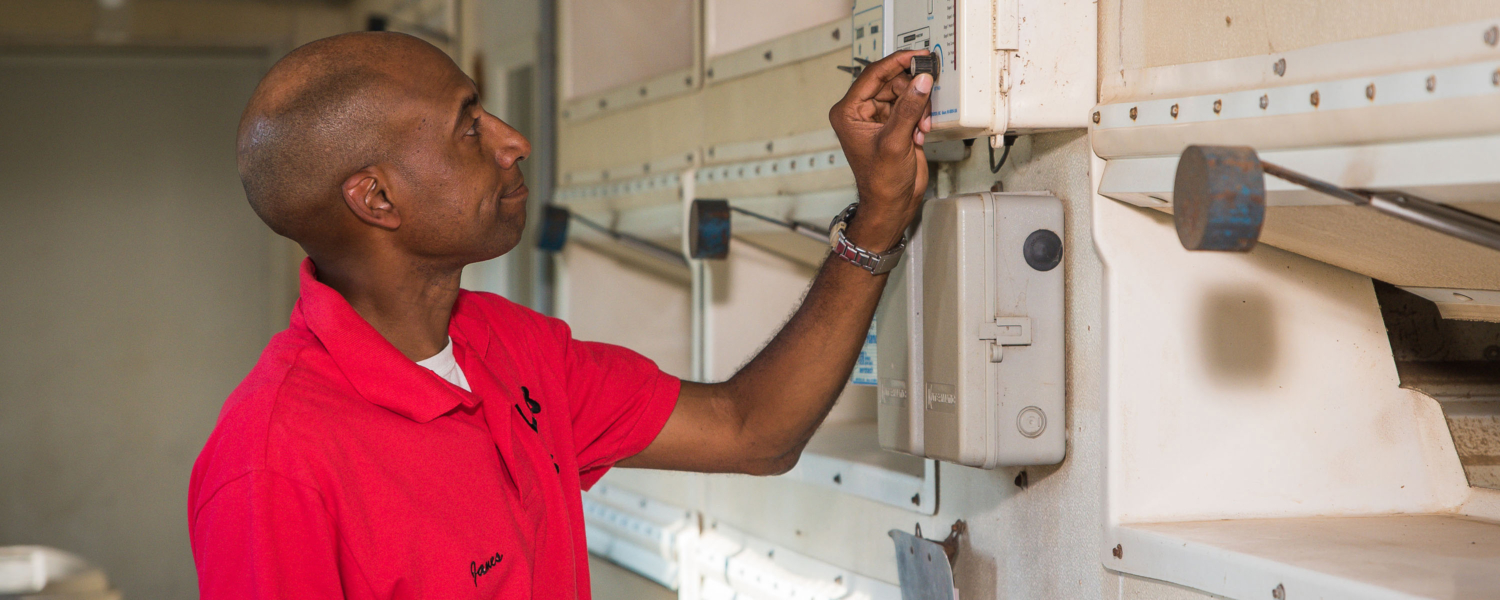 Farmer of the Year James Lamb Innovates in Two Roles
Clinton, NC
Strategy: Combining off-farm employment with contract farming
What a long way North Carolina's 2020 Farmer of the Year James Lamb has come since March 19, 1990. Lamb's life changed forever that day, when his dad died suddenly.
I chose to come back to Sampson County and to become a swine producer because I wanted to raise a family in rural North Carolina. If it wasn't for the contract farming system, that would have been hard, if not impossible.
He was no longer a farmer's son. Instead, he was a farmer, faced with making crucial decisions every day. He was 16 and the only one of six children still at home.
How, he wondered, could he keep the family's 75-acre farm? How could he balance his work as a student with work on the farm? And what would he do after graduating from high school?
His mother worked off the farm, and with planting time approaching, Lamb decided to take a part-time job, rent some of the family land, and assume responsibility for his father's row crops, beef cattle and pigs.
All the while, he kept up with his studies.
Lamb went on to NC State on a full-ride scholarship for children of veterans. After earning a bachelor's degree in 1996, he got a job offer with an out-of-state farm equipment company but instead chose to return to Sampson County to farm and raise a family.
Lamb stopped growing row crops because he needed costly new equipment that banks were reluctant to finance. Instead, he took a job as an environmental specialist with Prestage Farms, a large pork and poultry company.
Lamb ensures that company-owned farms in North Carolina and South Carolina comply with environmental regulations. He also helps contract growers get and keep necessary permits.
Lamb later signed a contract with the company to produce pigs on his farm. Raising 20,000 piglets in his nursery operation brings his income up to what he'd been offered by the equipment maker, he says.
Lamb's mom, now 89, checks on the pigs during the day and lets Lamb know of any problems. Lamb takes over in the evenings, after he's done with his job. During busy times, he hires a part-time worker.
His biggest challenge is keeping his farm profitable—something made more complicated by disruptions caused by the pandemic.
Between March and August, Lamb had three "turns"—times when he sends the piglets he's raised to finishing farms and receives a new batch. Each time, he received fewer pigs than he has room for.
Even though shoppers have been paying higher prices for pork at the grocery store, his income has fallen.
"Whether you do contract livestock or row crops, you don't have the ability to spread your cost to your consumer," Lamb says. "Everything has gone up in the last 20 years, but the price we get hasn't gone up enough to make up for those costs."
Still, Lamb is hopeful the farm will ultimately provide his two daughters with additional income. One is in pharmacy school at the University of South Carolina, and the other is an eighth-grader.
"In America, unlike some other parts of the world, we don't wake up every morning wondering how we are going to eat. Instead, it's a matter of what we want to eat," Lamb notes.
"That's because our farmers work hard and are dedicated to providing people with healthy, safe and abundant food."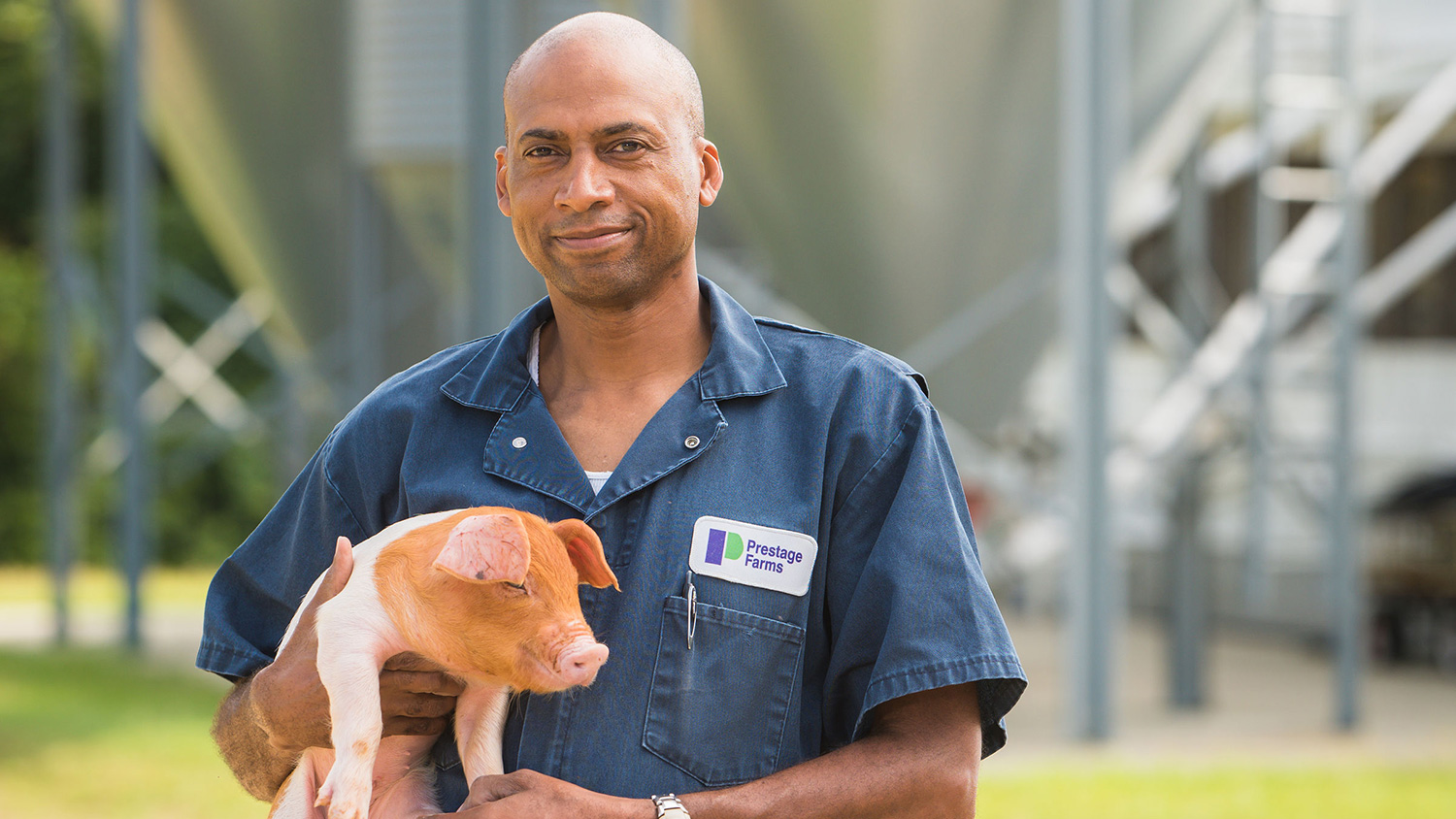 The NC State connection
Since earning a bachelor's degree in agricultural and environmental technology, Lamb has gained leadership skills through the North Carolina Tobacco Trust Fund Commission Agricultural Leadership Development program at NC State.
He also collaborates on university research aimed at converting sludge from waste lagoons into valuable byproducts, including energy. Earlier, he worked with the university to create small, remote-control boats to make sampling waste lagoons easier and safer.