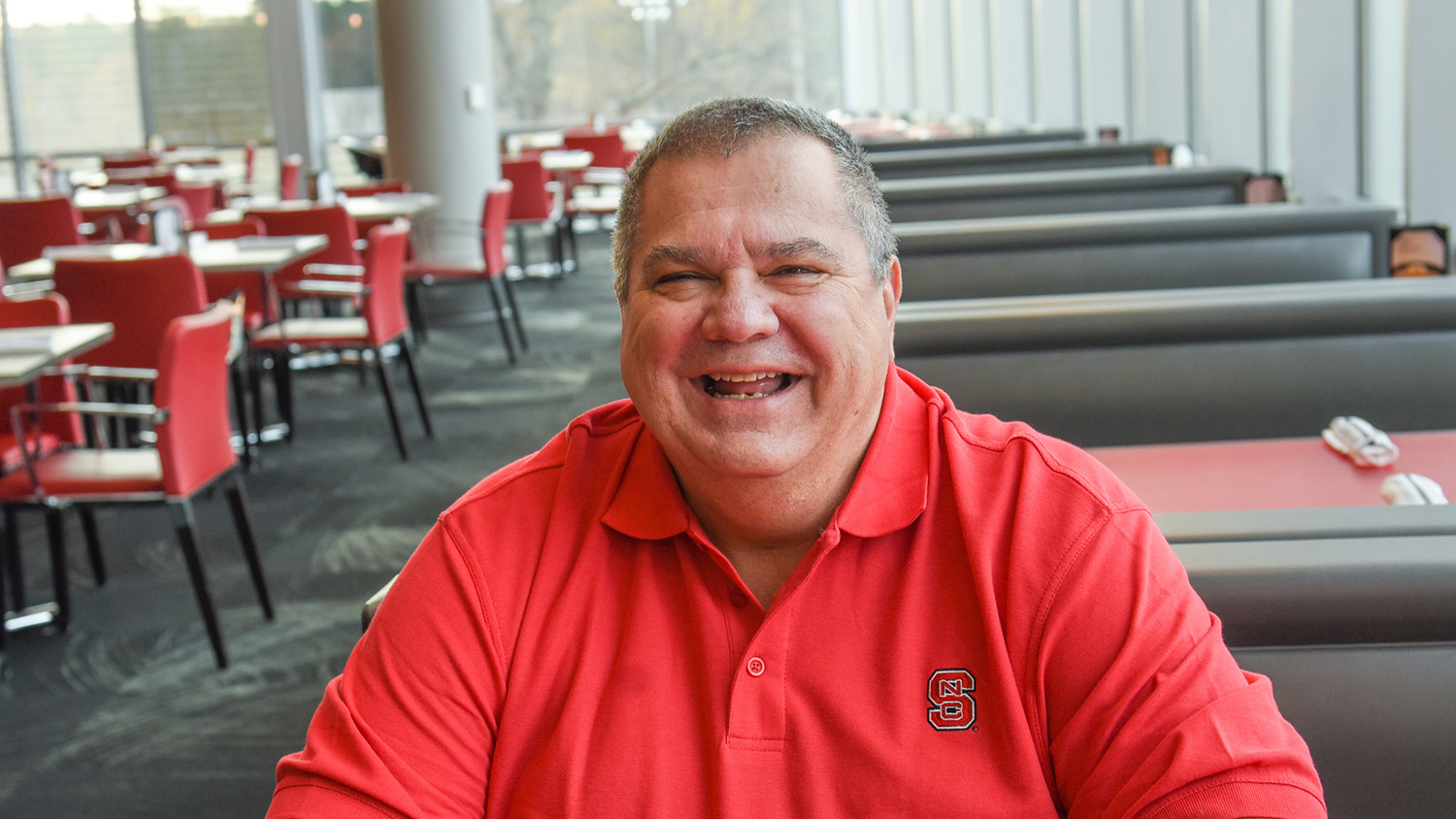 "A Million Decisions A Week": Five Questions With Bill Aimutis
Just reading Bill Aimutis' resume will wear you out.
The research and development expert has led international efforts in food chemistry, applied biotechnology and basic research for giants like Land O'Lakes and, most
recently, Cargill.
He's done business in 42 countries on six continents, traveling more than 200,000 miles annually for work – the equivalent of circling the Earth eight times a year.
Last year, Aimutis landed at NC State to help CALS and our partners launch the new North Carolina Food Innovation Laboratory (NCFIL) in Kannapolis. Under his direction, the lab will provide unique food processing opportunities for both entrepreneurs and established industries, helping build the state's tax base and revive county economies in the process.
A partnership with the North Carolina Department of Agriculture and Consumer Services, the Economic Development Partnership of North Carolina and the North Carolina Research Campus, the lab is expected to open in July 2019. Here's your peek into the future.
What's your big dream for the NC Food Innovation Lab?
I want to create a world-class facility, then encourage entrepreneurs to build their businesses in our state.
Right now, North Carolina is leaving money and opportunity on the table. We produce over 90 agricultural commodities here, and most of them leave the state for processing. To be able to keep our products home in our state and process them either for consumption within the state or to be shipped out of the state – that's a big goal.
I want to create a world-class facility, then encourage entrepreneurs to build their businesses in our state and create jobs for our citizens – and also attract multinational companies to come work with us. CALS and NC State already have a tremendous positive impact on the North Carolina economy, and I want to help that grow.
Why come out of retirement to work with CALS?
CALS is a rapidly growing college within the university and also within the national scene. CALS is going to leave a mark on the world. This position within CALS looked like an opportunity to leave a legacy with something worthwhile that I'm proud of at the end of my career.
One of the challenges with processing is accidentally destroying nutritional value. Working with NC PSI and the Department of Food, Bioprocessing and Nutrition Sciences, we will be able to try new processes and examine what we've done to the nutrient value of that food. NC PSI will allow us to breed plants that give maximum nutritional yield on a commodity product.
What does a day in the life of a director look like?
It starts with having a smile on your face, because that's going to set the tone.
You want to make sure that the environment in which your employees are working is conducive to maximizing their full potential. So, the day of the life of a director starts with having a smile on your face when you walk in the door first thing in the morning, because that's going to set the tone for everybody.
After that, every day is different. Working for the state, first and foremost on my mind is: what are we doing for the taxpayers? And developing my people, making sure they're going home safe every day. And somewhere in between, you're making probably a million decisions a week.
What are you most looking forward to with NCFIL? What day are you most excited for?
The day we have an announcement by a company – whether it's an entrepreneur or a multinational corporation – that they're going to build a plant in the state of North Carolina and employ a couple hundred people.
CATEGORIES: Extension, Food and Biochemical Process Systems, Research, Spring 2019