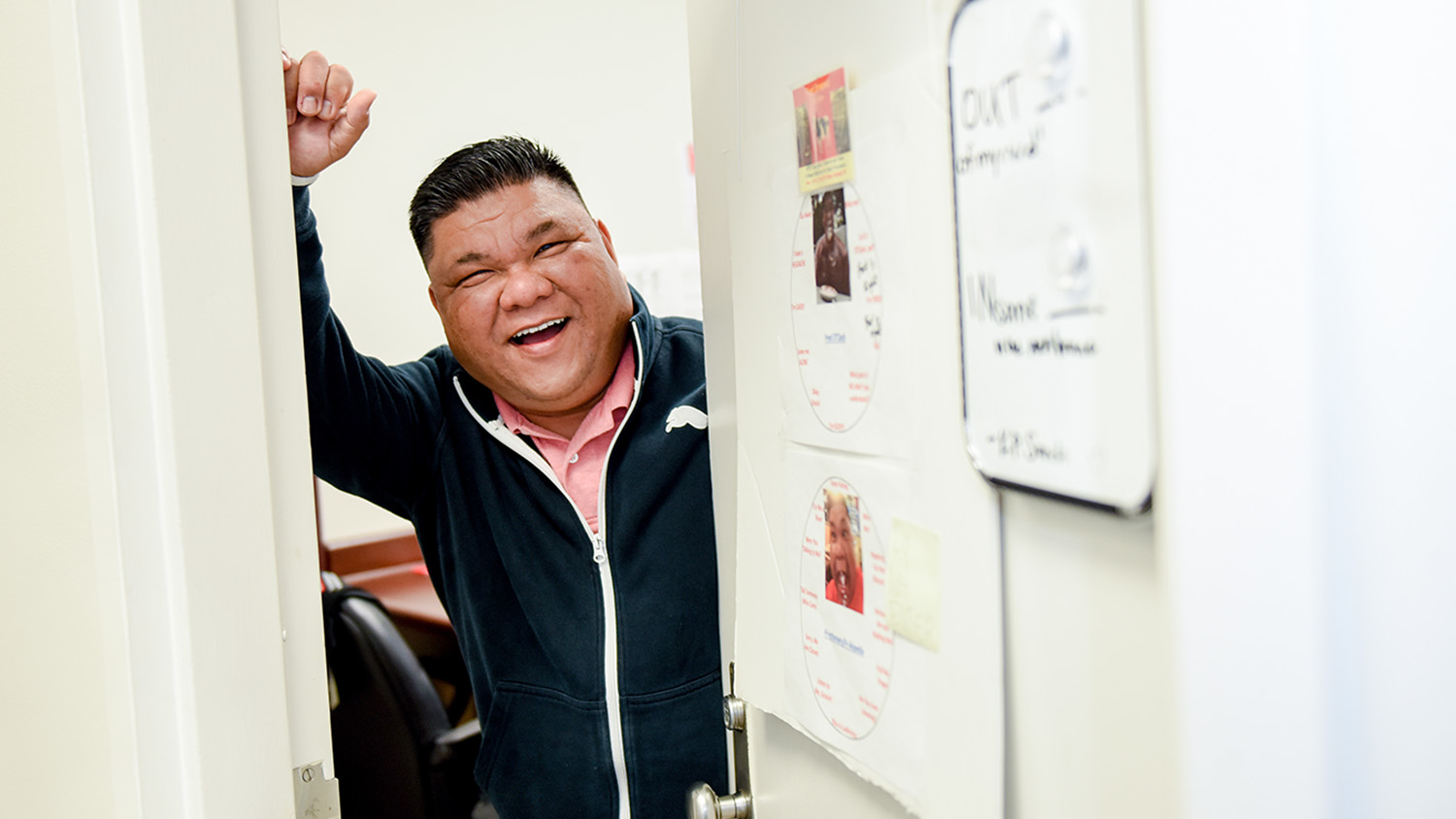 I Am CALS:
Fred Jimenez Knows (Almost) Everything
Who gift-wrapped office administrator Beth King's desk with 400 square feet of snowflake wrapping paper after she skipped the annual holiday lunch for the Department of Food, Bioprocessing and Nutrition Sciences?
Hard to say. Could've been anybody – or everybody.
But there's little doubt in the department who the ringleader was.
"Fred," says King.
"Fred," says Department Head K.P. Sandeep.
"Yeah, it was me," says FBNS employee Fred Jimenez. His title is technically "executive assistant," but that doesn't cover it. Ten years into his career at FBNS, he is the department's mister fix-it, master of ceremonies and unofficial CALS search engine.
Jimenez wrangles budgets, organizes events, streamlines personnel tasks, critiques professional presentations, sets up video conferences and anything else that's needed. If he can't answer your question about CALS, then he knows the person who can.
He's also the go-to guy for intangibles like boosting department morale through pranks and kooky office games – and for lending an ear to anyone who needs a listener.
"When he's in charge of something, I know I don't need to worry," Sandeep says. "I know Fred will handle it."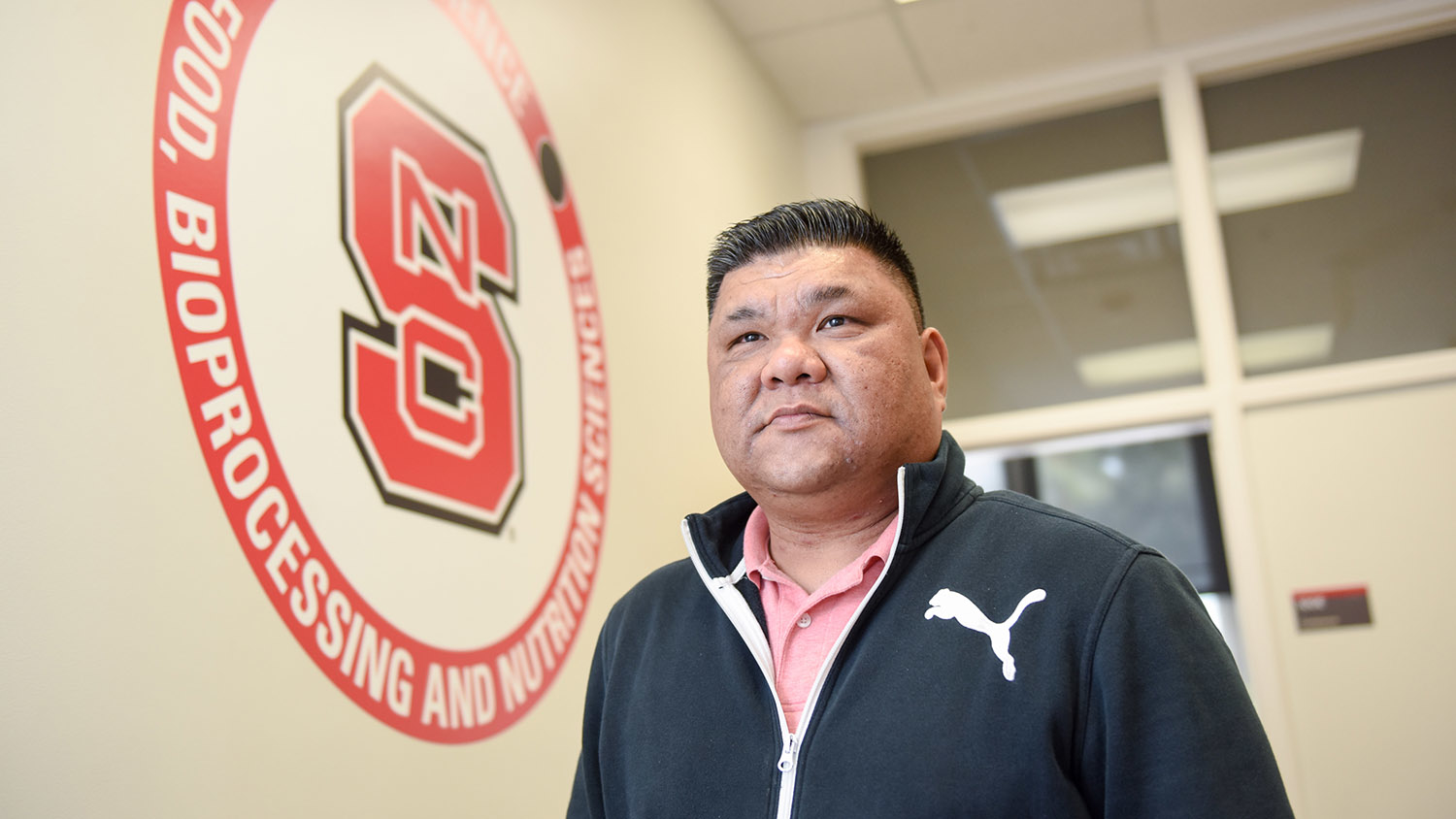 The Silicon Valley connection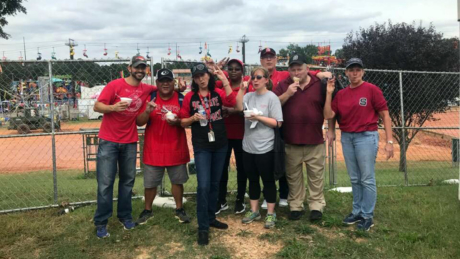 Ask Jimenez about himself, and he'll start by telling you about his family. His wife, Denise, is a former CALS employee who now works in human resources at NC State. Their daughters, Gracie and Samantha, are 12 and 7. What does he like about his job in the department? The first thing that comes to mind: the family-oriented policies that let him pick up his kids from school early if they get sick or allow them to visit the office during snow delays.
"That's the most important thing, and it's a big part of why I've stayed at CALS as long as I have," he says. "The department feels like a family."
When he's in charge of something, I know I don't need to worry.
Jimenez grew up in San Jose, California, just as Silicon Valley began to boom. He jumped right into working at a startup. He started as an account manager, first for an online advertising company, then for an online cell phone supplier. It was an exciting time to be in the business.
Then he met his wife, Denise – sort of. She was working with one of their data entry partners in Maryland.
"Sometimes connecting over the phone is better than in person," Jimenez says. "It's more from the heart."
And that's how Jimenez got to the East Coast. His move to Maryland was followed by a series of jobs, proposing to and marrying Denise, then a fateful road trip to Raleigh when a hurricane knocked out power in the Washington, D.C., area. The Jimenez's moved to North Carolina, started working first at NC State, then CALS, and have been here ever since.
"A fantastic asset to our department"
Stroll the campus with Jimenez, and you'll see why he has a reputation for not just knowing everybody, but being on teasing terms. Try taking his picture outside Schaub Hall, and you'll draw a crowd of jokesters. "Oh, look at this troublemaker," was the most common comment, accompanied by a head shake, a grin and a friendly wave when they caught his eye. Wherever Jimenez goes, there will be banter.
Courage. Innovation. Purpose.
I Am CALS: The Series
Meet more students and faculty who embody the spirit of the College of Agriculture and Life Sciences.
Ever since his first CALS job as graduation coordinator in Patterson Hall, Jimenez's dedication to morale is grounded in his appreciation for his co-workers – from faculty to administration to staff.
"What I've learned working here is that I can't do my job without everybody else on campus," Jimenez says. "I can only take like 5 percent of the credit for what I do."
In Sandeep's opinion, that estimate is too modest.
"People who know only the fun side of Fred may think it's all about fun, but he's super-efficient," Sandeep says. "Answers are quick. Solutions are quick. He's a fantastic asset to our department."
That said, after a decade as the mastermind of department hijinks, there's little danger the fun side will fade anytime soon. When Jimenez left for vacation, unidentified members of the department corralled a posse to load up his small office with 40 folding chairs.
"That was a pretty good one. Pretty good," Jimenez says with a smile. "It goes both ways – that's what the fun is all about."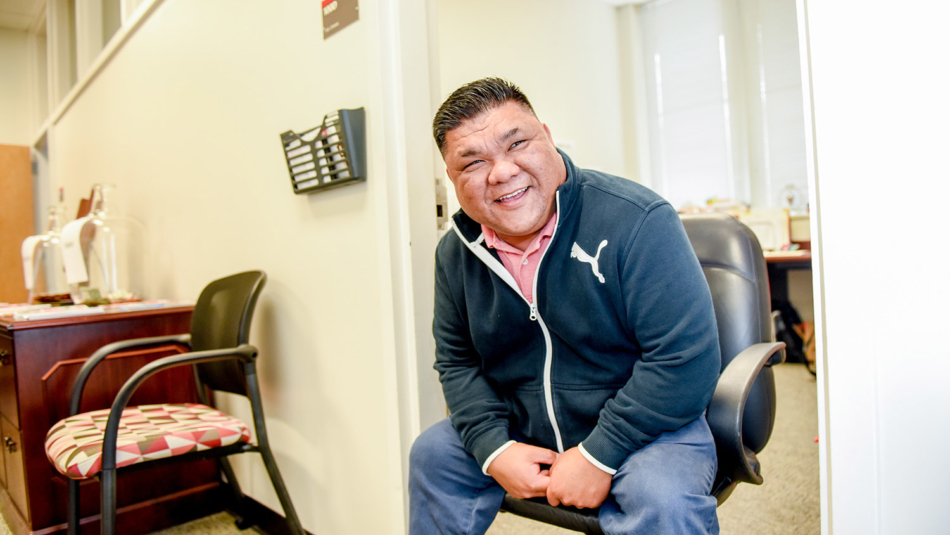 CATEGORIES: Food and Biochemical Process Systems, I Am CALS, Spring 2019