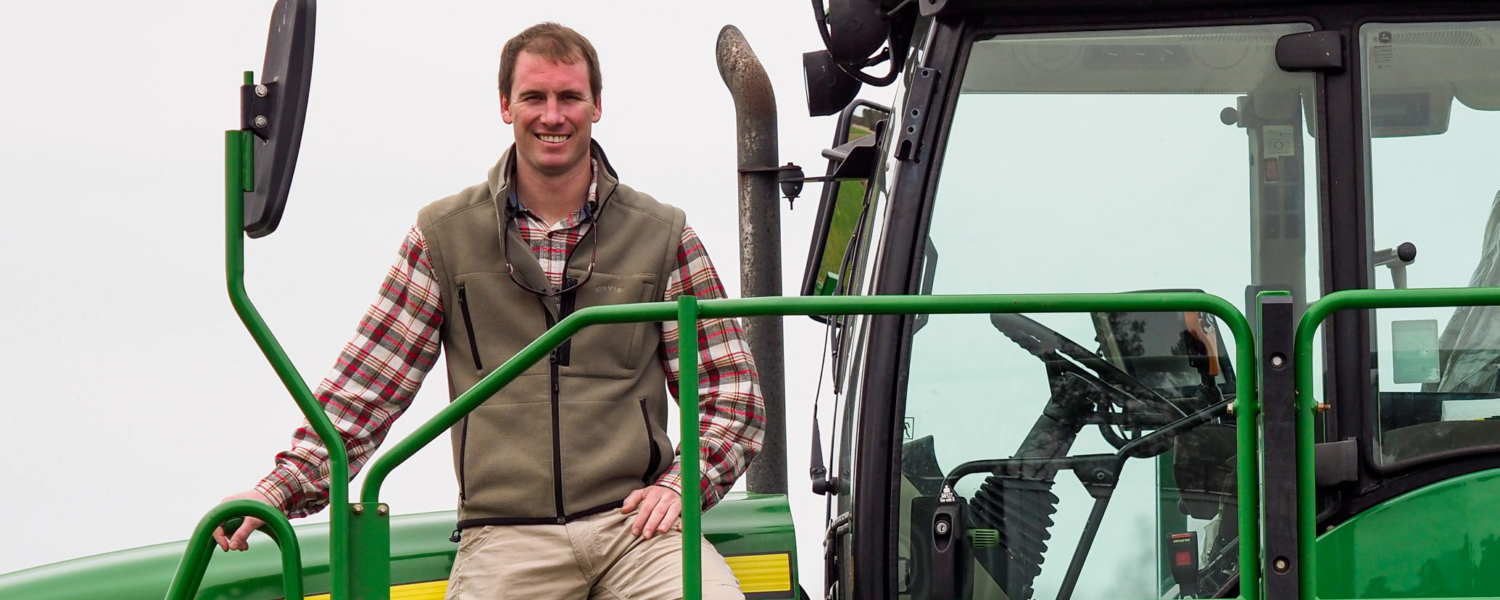 Archie Griffin Plans Farm of the Future
Washington, NC
Strategy: Precision technology
What keeps Archie Griffin up at night? More often than not, it's a foreboding sense that he may one day lose the farm that his grandfather started building in the 1960s.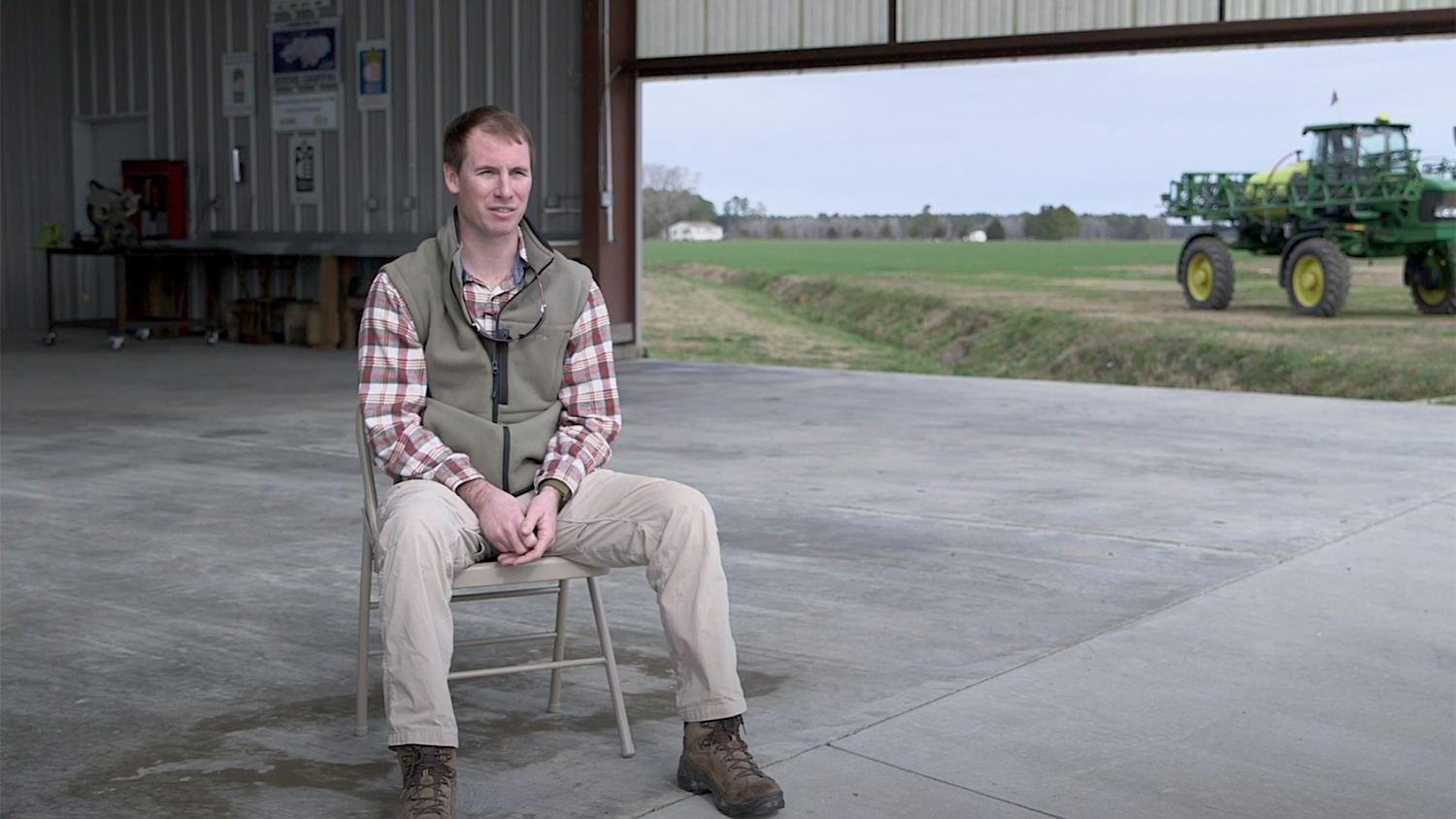 "No one wants to fail," Griffin says. "You've seen what the previous generation has been able to build and accomplish, and you have that drive to not only keep that alive but make it even better. It's tremendous pressure."
With his father, Steve, Archie farms almost 2,000 acres of tobacco, corn, soybeans and wheat in Eastern North Carolina. The cost of producing row crops has increased significantly in recent years, while the prices their customers pay for those commodities have fallen.
Things are becoming tighter and tighter and tighter. You're having to increase efficiency. You're having to optimize your resources. And you're having to innovate.
To confront the cost-price squeeze, the Griffins use precision farming technology to gather data on what's happening in real time on their farm. It's a must for eking out savings, Archie says.
"We try to map out and collect information on fuel usage, soil compaction, the optimal revolutions per minute to run on the tractor to reduce fuel costs, the optimal fertilizers to put out—the right amount for that soil based upon its historical yields," he says. "We're trying to use this data to optimize our resources and our margins."
Archie, who holds a bachelor's degree from NC State and an MBA from East Carolina University, says that he has also learned a lot from his father, especially about being willing to change.
Change is not always motivated by profit, Archie says. "It's directed toward our environment and preserving what we have. I'm looking at more of a long-term legacy standpoint than I am the short-term."
Archie is also considering ways to make the farm part of a circular economy—a regenerative system in which almost everything is recycled.
"One thing we want to know is how we can add value to one commodity to reduce the cost of another one," Archie says. He saw a striking example as he traveled the world as a 2018-20 Nuffield International Farming Scholar.
"I went to a farm in the United Kingdom, and it was one of the most amazing things I've seen. On the outside it looked like an ordinary farm," Archie says. "But this farm was different, and it changed over time."
The heart of the farm was swine, chicken and grain production. But the farm had added a butcher shop, a farm-to-fork restaurant and an anaerobic digester to create organic fertilizer and fuel to heat all of their farm operations.
"Not only did they open up and create multiple revenue streams, but they also reduced the budget line and costs," Archie says.
When commodity prices nose-dived this spring, Archie remembered the UK farm. The Griffins began re-evaluating their business plan, with an eye toward building on rising interest in locally produced food.
"What we're trying to do is to develop a strategy that gives not only the local foods experience but gives an experience beyond just being able to buy your own food," Archie says.
He envisions a restaurant, farmers market and brewery—a little village, as he puts it, where people can experience the farm and are known by name.
"Paying attention to consumer demands and trends … is the biggest thing that's going to help us move forward in the future," Griffin says.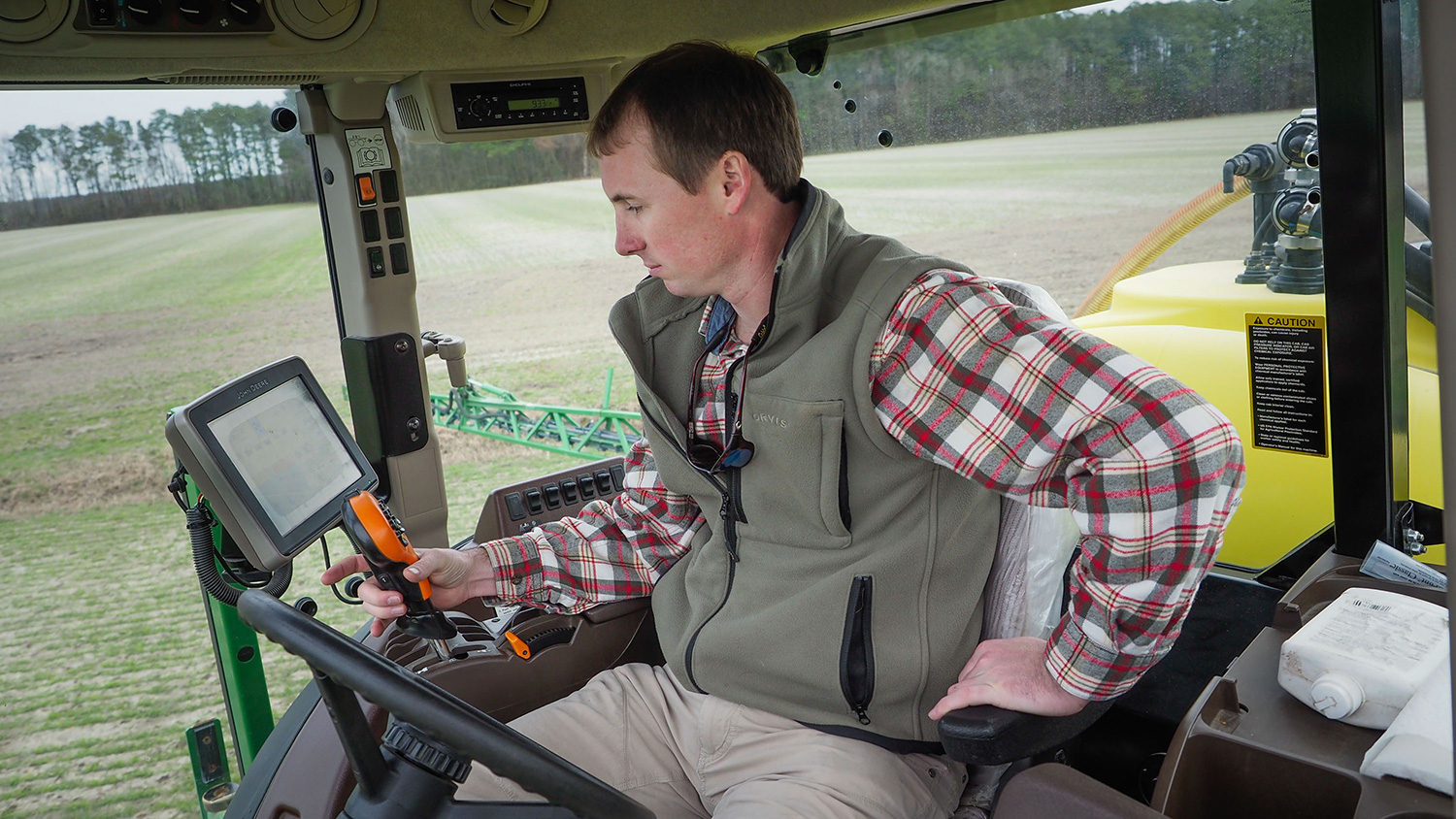 The NC State connection
Archie Griffin graduated from NC State in 2012 with degrees in agronomy and crop science. He's taken part in the Executive Farm Management program, an NC State Extension partnership with other Southeastern universities, and the N.C. Tobacco Trust Fund Agricultural Leadership Development Program. Both are led by CALS faculty members and partners.
"We also rely on NC State researchers and on Extension. We are in constant contact—at least once a week," Griffin says. "At NC State, everybody who is there is there to help you, and all you have to do is ask."