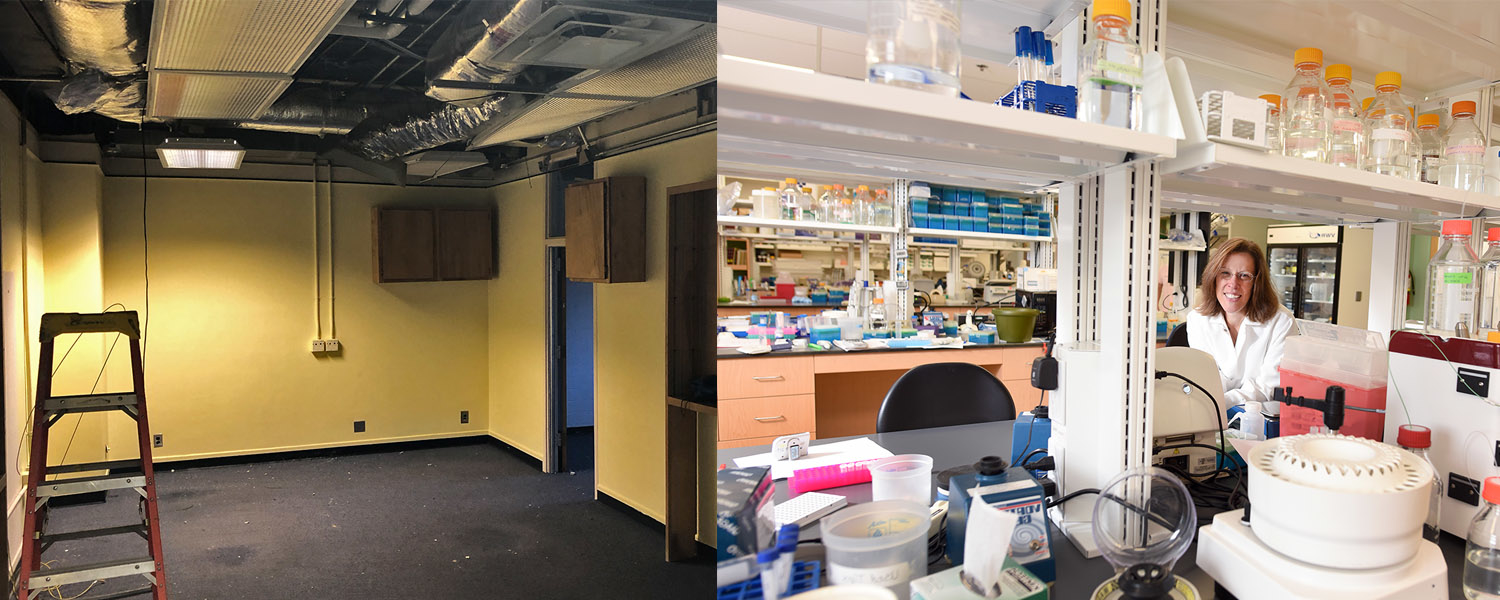 Before and After: CALS Renovation Nation
CALS' year of transformation isn't all about new construction. Existing buildings – sturdy, but outdated – have gotten upfits and makeovers to support innovative research, thanks to the foresight and leadership of our departments.
Fox's Fixes
Since Department Head Garey Fox took the helm of the Department of Biological and Agricultural Engineering in 2017, he's made facility upgrades a high priority—leading to the ongoing transformation of the 63-year-old Weaver Labs complex.
The complex covers nearly 83,000 square feet of classroom and lab space, housing the entire department. In its Research Shop, students gain hands-on experience designing and building problem-solving tools and machines. It's also a go-to for university faculty needing specialized tools and prototypes—everything from prosthetic legs for biomedical research to a grinder that can cut up sweet potatoes for drying and storing.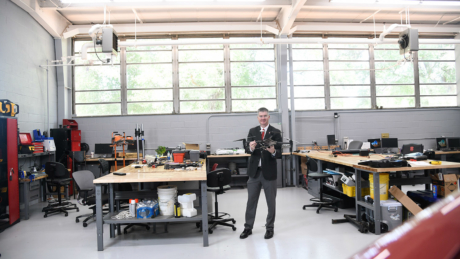 When Fox arrived, many work and lab areas were sectioned off into single investigator spaces. These rooms have since been converted into shared research spaces that support collaboration, an ideal important to Fox and the culture of the department. 
Today, years of hard work and collaboration from Fox and his team (read more about award-winning team member Neil Bain here) are paying off:
Rooms that were used for storage have been turned into working laboratories for faculty members and their students.

A women's restroom too small for a department with a rising number of female faculty members and students has been expanded and upgraded.

Fluorescent lights in Weaver's hallways are no longer wired to the fire-alarm system—which means they no longer have to stay on 24-7. The lights have been replaced with brighter, more efficient LED lights with energy-saving sensors.
"I'm proud of the hard work and teamwork that has gone into this transformation," Fox says. "I'm even more excited to see the academic, research and extension work of our students, faculty and staff as they use these facilities to engineer the future."
Simpson's Vision
When Department Head Melanie Simpson arrived at CALS in 2017, about 3,500 square feet of laboratory space in the Department of Molecular and Structural Biochemistry hadn't been upgraded since the mid-1960s.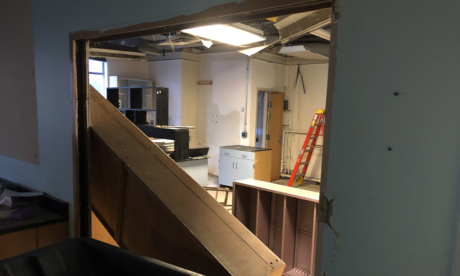 Now, that plus another 5,000 square feet of the department's physical space – formerly critically depleted and some of it unusable – has been rehabilitated, thanks to Simpson's vision of a modernized department with facilities to match. The upgraded spaces are full of natural light and easily accessible collaboration space:
The third floor west wing project, housing the 5,000 square feet of laboratory space from the '60s, required complete demolition and abatement. Now, half has been upfitted to open-concept lab space, with future phases designed for multi-office suite with central

collaboration space, shared equipment lab, and additional office or lab support space as needed by new hires.

Simpson arrived at CALS in 2017. Two years later, her vision is coming to fruition. This is a surprisingly short timeline for such comprehensive updates, CALS administration says.

Unrenovated since 1987, the department's front office previously had dated functionality and no collaboration space or room for students to study or relax between classes. Now, the office boasts a welcoming reception area leading to conference rooms, offices, a multipurpose room and a lounge.

Three formerly cramped rooms are now 1,350 square feet of open-concept laboratory space, plus areas for common equipment space for biological macromolecular preparation, analysis and quantification.

2,300 square feet that used to be small, dark laboratories, offices and closets are transformed into open concept lab space, plus room set aside for cell and tissue culture, cryopreservation and microscopy equipment.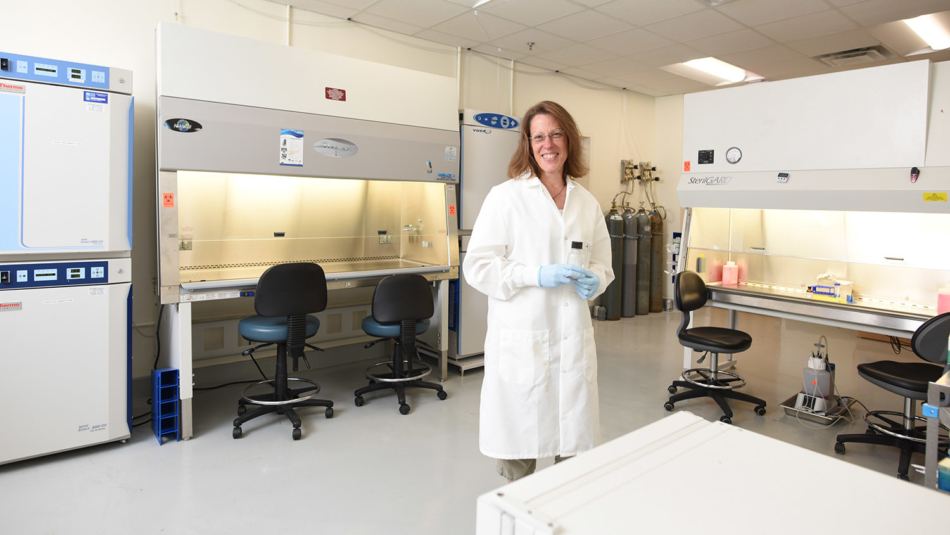 CATEGORIES: Fall 2019, Food and Biochemical Process Systems, Research