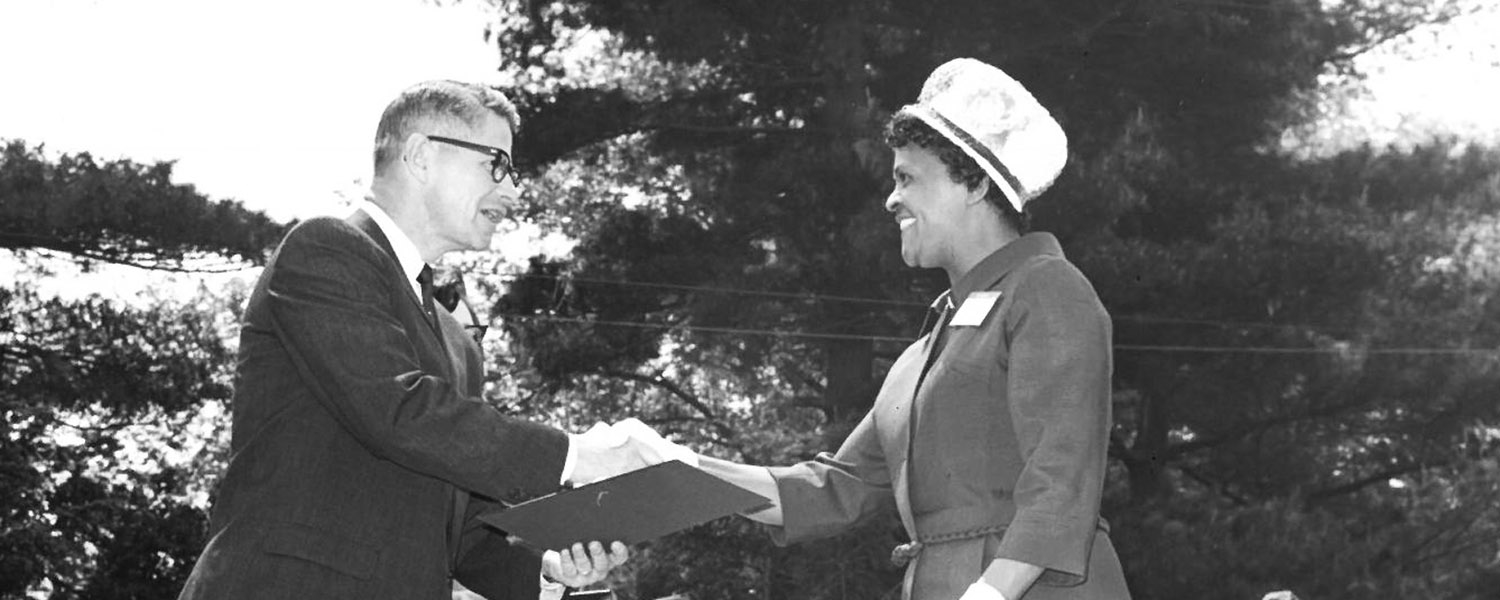 Rural Life Got Healthier, Thanks To Minnie Brown: CALS Archive, 1971
"Our first stop … was at a dilapidated house that sat precariously on several large boulders. The porch had rotted away…"
For the late Minnie Miller Brown, food was a gateway to improving the lives of rural people, especially the poor, minorities and women.
An Extension educator and administrator from 1947 to 1981, Brown helped pioneer the Expanded Food and Nutrition Education Program, which celebrates its 50th anniversary this year.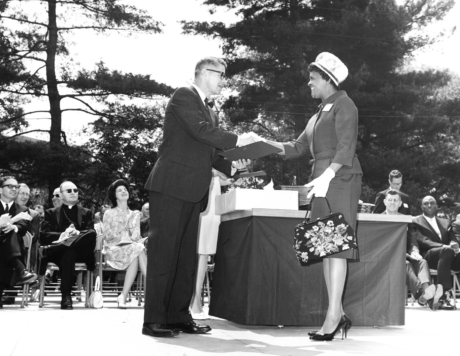 "It is a unique Extension program," Brown told Extension news editor Tom Byrd in 1971. "It's certainly the most concentrated effort that the Extension Service has ever made to reach disadvantaged people."
Driving through a downpour, Brown took Byrd to see EFNEP aides' impact for himself.
Excerpt: "An Afternoon with Minnie Miller Brown"
By Tom Byrd
"Our first stop … was at a dilapidated house that sat precariously on several large boulders. The porch had rotted away.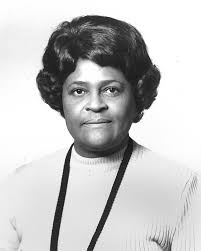 "One entered by walking on two boards that had been placed from the steps to the front door. The inside was unbelievably filthy and uncomfortably cold. Many of the window panes and much of the ceiling were gone. Gusts of wind caused the heater to give off huge puffs of smoke.
"The woman of the house and her 12 children had been abandoned a few years earlier by her husband. Four of the children had since left. One of the remaining ones, a 16-year-old girl, had a two-year-old child. …
"While aides usually bring the food that will be used for demonstration purposes, they always try to use the [family's] cooking utensils and facilities. This particular family had only two or three pots and pans, all quite dirty. Two or three of the smaller children crowded into the kitchen to listen to the lesson and watch the food preparation. …
"The final visit of the day was to the home of a … 65-year-old bachelor who was having to keep house for himself and his invalid aunt. … Both were extremely eager for the information … and seemed so pleased that anyone would care.
"Returning to Raleigh that night, [we] analyzed our observations from many standpoints. Two points seemed clear. The problems of the poor are usually complicated, and progress in helping them is painfully slow. But evidence is mounting that the Expanded Nutrition Program can make a contribution."
EFNEP Today
EFNEP improves the health of limited-resource youth and families with young children. Administered in North Carolina by Extension programs at NC State and N.C. A&T State universities, the federally funded program provides practical lessons in nutrition, resource management and food safety.
CATEGORIES: Extension, Fall 2019, Human and Resource Systems