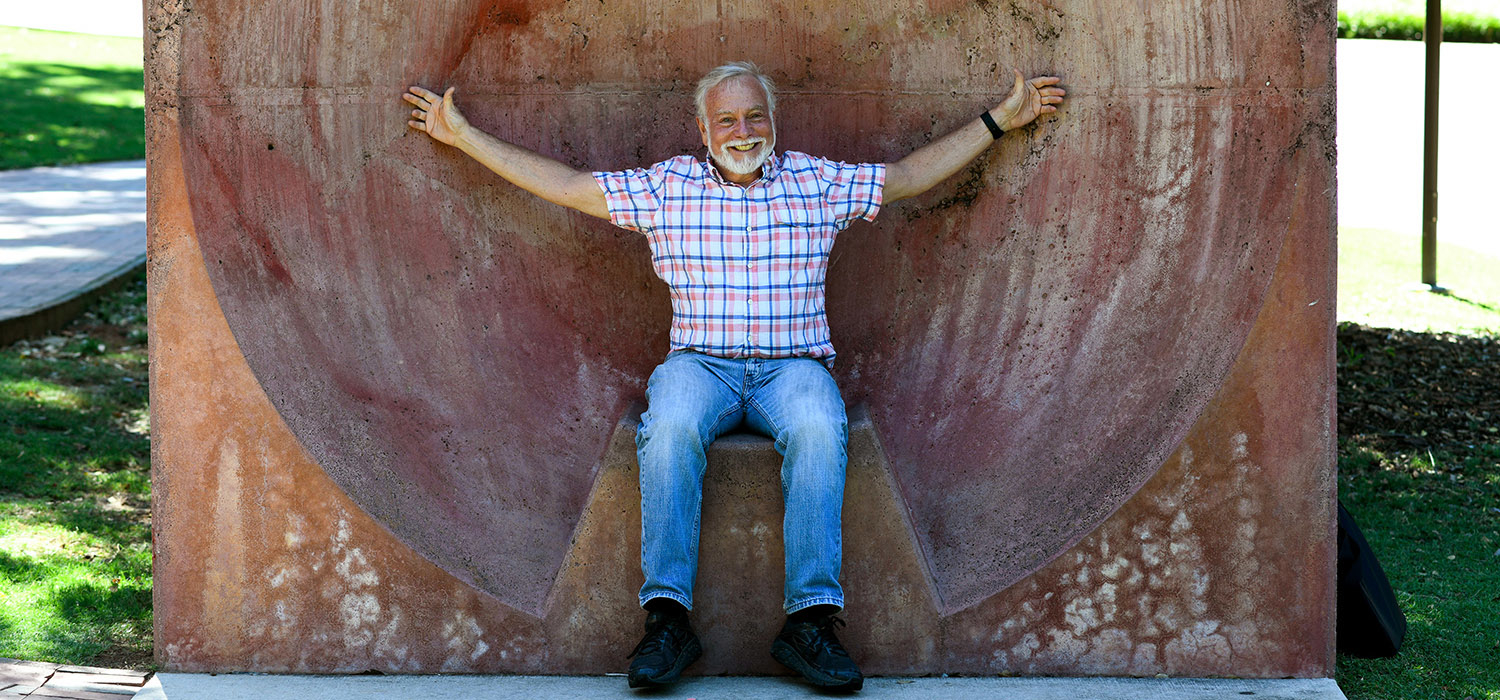 How Do We Communicate Genetic Engineering?
In CALS entomologist Fred Gould, Dean Richard Linton sees a master craftsman.
"Fred is building," Linton says, "but not with bricks and concrete."
Over the course of his 40-year career at NC State, Gould has become an internationally known expert in genetic engineering. A William Neal Reynolds Distinguished Professor, Gould has also played a lead role in creating NC State's highly regarded Genetic Engineering and Society Center (GES), plus two innovative interdisciplinary graduate student training programs funded by the National Science Foundation.
Agriculture and food systems are often misunderstood, and aspects of those systems can be controversial. How do we as a college tell their story?
The GES center is a lot about how to engage the public; how to be more transparent. But, then, once you get all that input from the public, I think the hardest thing is to figure out what to do with that.

We don't become the trusted voice by always saying industry is right.

The biggest battle I see ahead is how to deal with misinformation on all sides. We understand that there's misinformation on the internet, but who's the trusted voice? And how does NC State develop itself to be the trusted voice? Which is what the GES center has been doing. To stay a trusted voice, we don't take any funds from industry, or from anti-biotech NGOs (non-governmental organizations).


The question in the long run is how do we help the agriculture economy flourish? Who's that trusted voice? NC State's got to be the trusted voice, and we don't become the trusted voice by always saying the industry is right.

I think that's NC State's role, and our extension people are looked to for that. We need to maintain credibility to the widest audience, and how we are going to reach out to them is a big deal.
What are you building at NC State? And how have you gone about it?
How? With a lot of help from my friends. What we're trying to do is to gain from the broad expertise that we have at the university. We are knocking down walls, and that's not easy.

We are knocking down walls, and that's not easy.

I've been amazed at how things have unfolded. Initially, we got involved with genetic engineering from the entomology side with crops, and we were right in the middle of the controversy about that. We started growing from there, especially when it became possible to build genetically engineered insects. …

But we realized we had to reach out to the social sciences and humanities if we were to move forward in a world where science and technology doesn't decide what society needs. The question was, how do you include society in these decisions in a better way, so that you are not pushing an idea and all of a sudden – surprise – you get this big pushback. … I wanted to see NC State in the forefront of this. …

Sometimes we're not so good at predicting outcomes, and we should at least be humble enough to involve other people in looking at it. And you need to hear consumers' voices. Bricks and mortar get people excited, but what we need is more interactions.
What would you like your legacy to be?
The GES center is … known throughout the world. We all worked together, we published together and we've been invited to meetings all over the world, so the center is known. We asked, "How can we make NC State stand out?" Can we say, "Look, we're a technical university that thinks more about society?"

We asked, "How can we make NC State stand out?"

This should not just be with genetic engineering. We need to think deeply about what is in the public good when it comes to artificial intelligence, neurobiology and other technical disciplines that could have profound impacts on humanity.

We've always done that with extension and agriculture. I would love to see, in the future, NC State using this approach not just in agriculture, but broader than that. I've been here for 40 years, and I'm not done yet.

CATEGORIES: Fall 2019, Plant Systems, Research