GRIP4PSI Funding Backs Plant Sciences
The next phase of NC State's Game-Changing Research Incentive Program (GRIP) supports research through the N.C. Plant Sciences Initiative.
The goal is to boost visionary ideas that will result in large-scale funding, meaningful impact for future re-search and first-class interdisciplinary graduate education and training.
"Our GRIP funding program has worked to provide seed funding for innovative projects for NC State researchers," says Mladen Vouk, NC State's vice chancellor for research and innovation. "As we transitioned the program to focus on the important issues being addressed by N.C. Plant Sciences Initiative in 2020, we are confident that the resulting work will make life-changing differences."
The GRIP4PSI program has made four initial awards of up to $650,000 each over three and a half years to teams of scientists and engineers with expertise in biological, physical and social sciences.
"I'm excited that so many of our College of Engineering faculty members are playing leading roles in the Plant Sciences Initiative to help develop innovative solutions that will ensure that we can not only pro-vide nutritious, plentiful food for a growing global population, but that we can do so in a way that's sustainable," says Louis Martin-Vega, dean of the College of Engineering.
Here's a look at the first projects to receive seed funding through GRIP4PSI.
Faster Disease Detection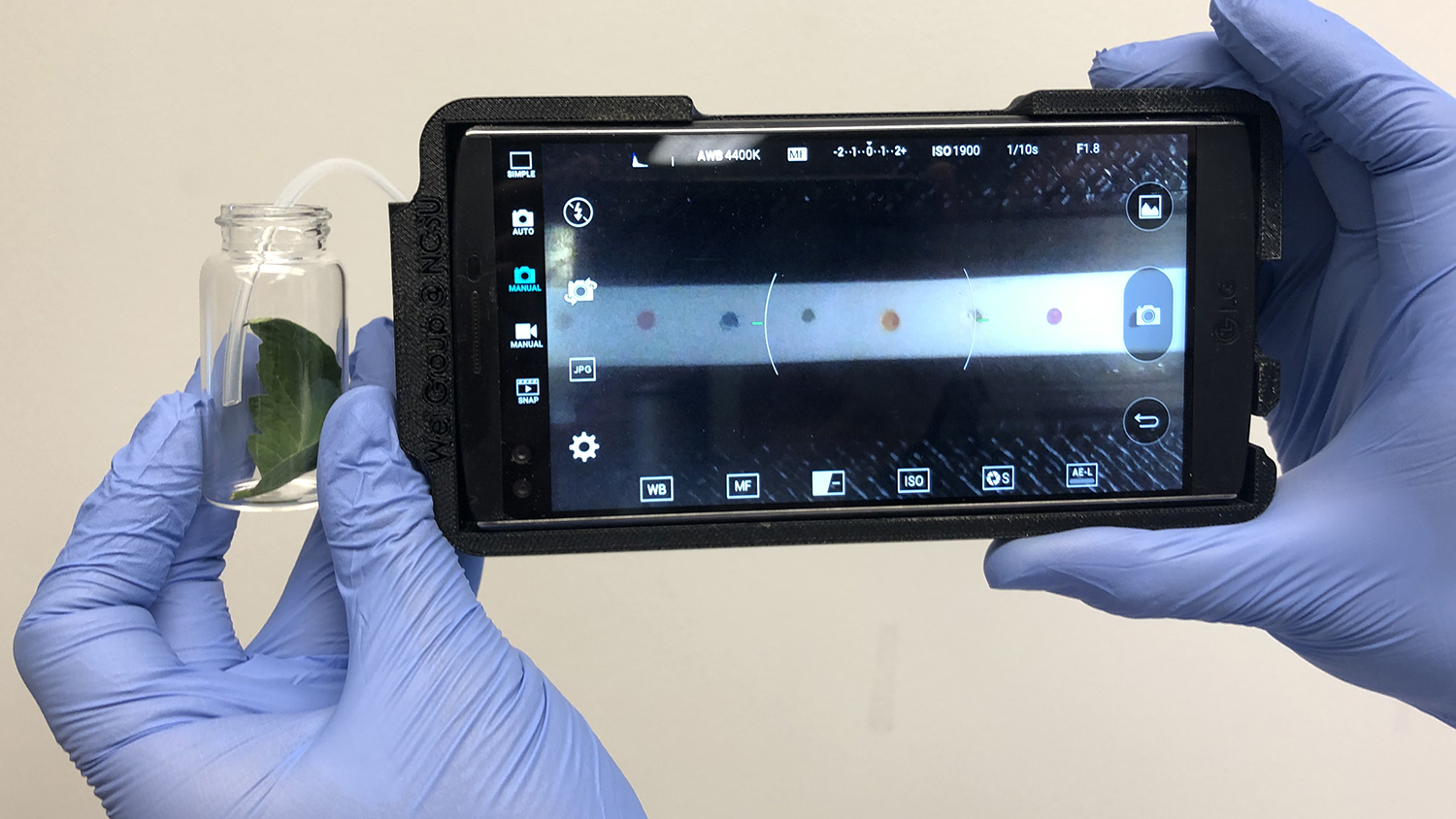 Early detection of disease is critical for reducing its impact—that's as true for plants as it is for people. And early detection of crop diseases can make or break a farmer's growing season.
That's why an interdisciplinary team of NC State re-searchers is working to combine small sensors with big data to detect diseases plaguing tomato fields.
The team is led by Jean Ristaino, a William Neal Reynolds Distinguished Professor in Entomology and Plant Pathology. The team will combine cost-effective, in-field sensors with geospatial analytics and a cloud-based database of plant stresses—including pests, pathogens and environmental stresses. The Plant-Aid database will then alert farmers about the cause of the stress and suggest possible mitigation strategies—all before symptoms are visible to the naked eye.
Fertilizer of the Future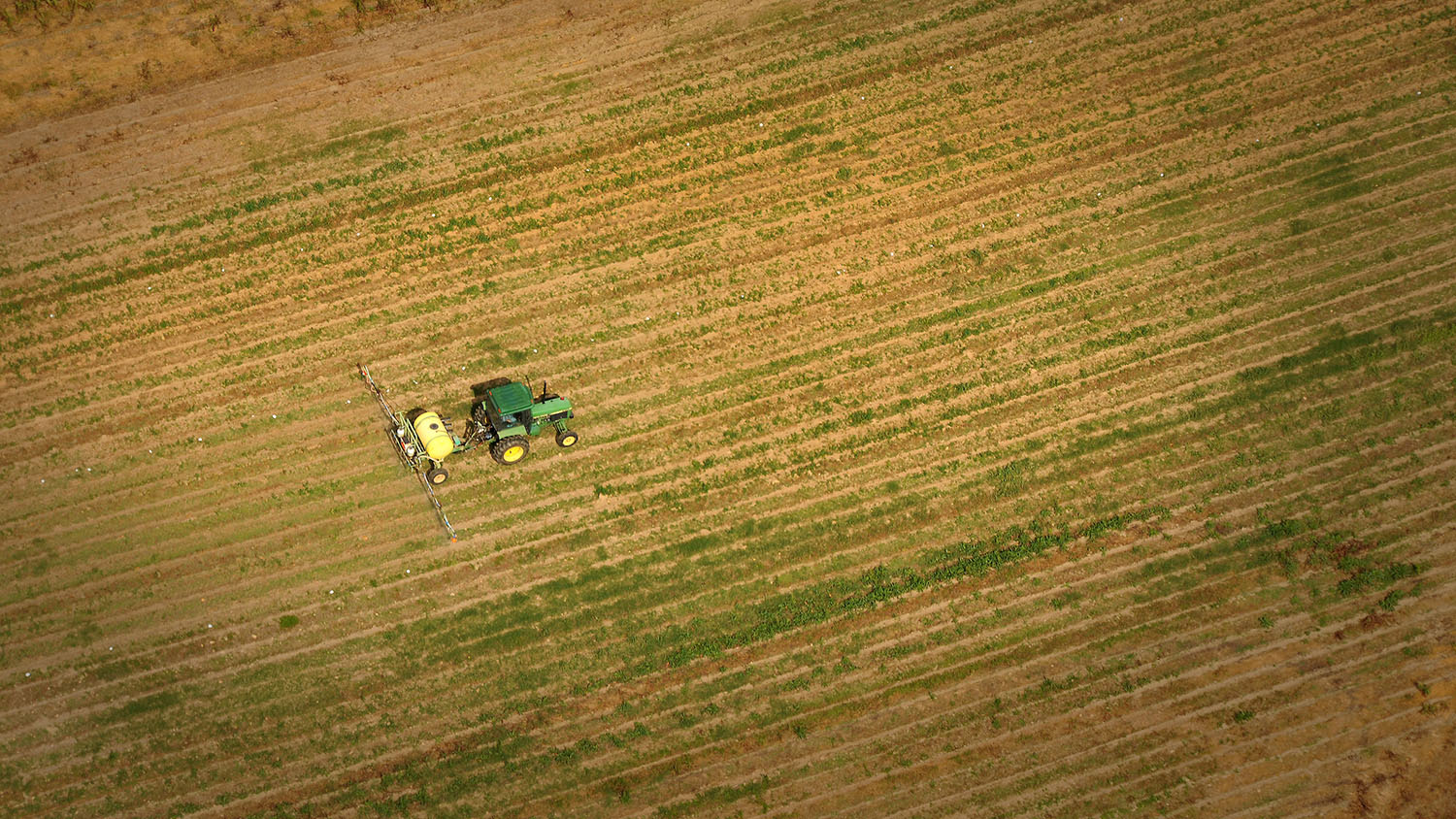 Producing nitrogen fertilizer consumes about 1% of the world's whole energy budget, as well as a significant amount of natural gas. Transporting that fertilizer from the factory to the farm requires additional energy. And while farmers apply fertilizer to their fields to ensure crops receive the nutrients they need, some areas get more fertilizer than necessary, leading to runoff that can contaminate water supplies.
But new solutions could be on the way, thanks to a scientific team tackling those problems, and more.
The team, led by Katharina Stapelmann, a researcher in NC State's Department of Nuclear Engineering, is rethinking how nitrogen-based fertilizers are produced and used. Their approach has two parts: testing several methods of on-farm fertilizer production and developing an on-demand, precision "fertigation" system to deliver fertilizer in irrigation water.
Sweetpotato Production Harnessing Big Data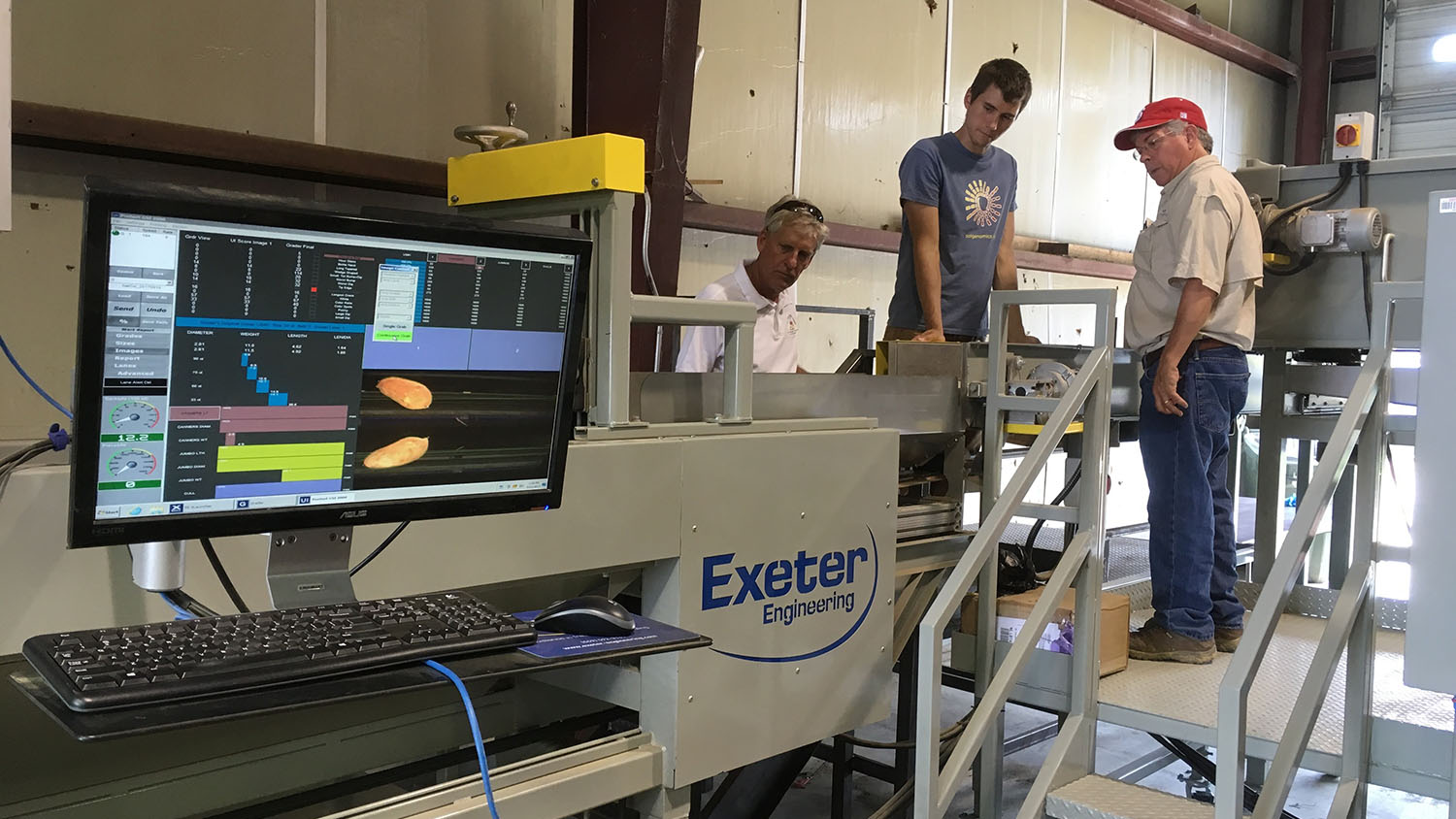 An ambitious three-year NC State project will use artificial intelligence to make sweetpotatoes even more profitable.
The team will work with sweetpotato producers and CALS' research stations to image hundreds of thousands of sweetpotatoes and calculate their shape and quality characteristics.
Led by Cranos Williams, a researcher in NC State's Department of Electrical and Computer Engineering, the team will combine all of that image data with a host of additional information. When and where were the sweetpotatoes planted? How were they fertilized? What has the weather been like? The researchers can then use advanced machine learning algorithms to determine which factors impact sweetpotato size and shape. The ultimate goal is to increase the percentage of sweetpotatoes that are USDA grade 1, the most profitable for growers.
Turning Over an Old Leaf
Microscopic fungi can be found almost everywhere, from the surface of your skin and the soil beneath your feet to inside the leaves of corn and soybean plants. Many of these fungi are harmless, and some are helpful, producing needed vitamins or fending off harmful fungi.
An interdisciplinary research team wants to identify the beneficial fungi found in five key crops: corn, soy, wheat, hemp and switchgrass.
The team is led by Christine Hawkes, a professor in the Department of Plant and Microbial Biology. Once the beneficial fungi are identified, the team will work to determine how the fungal species help plants fend off diseases and tolerate drought stress.
The team will also develop tools to detect the types of fungi in a field and methods to improve the fungal community.
CATEGORIES: Newswire, Spring 2021