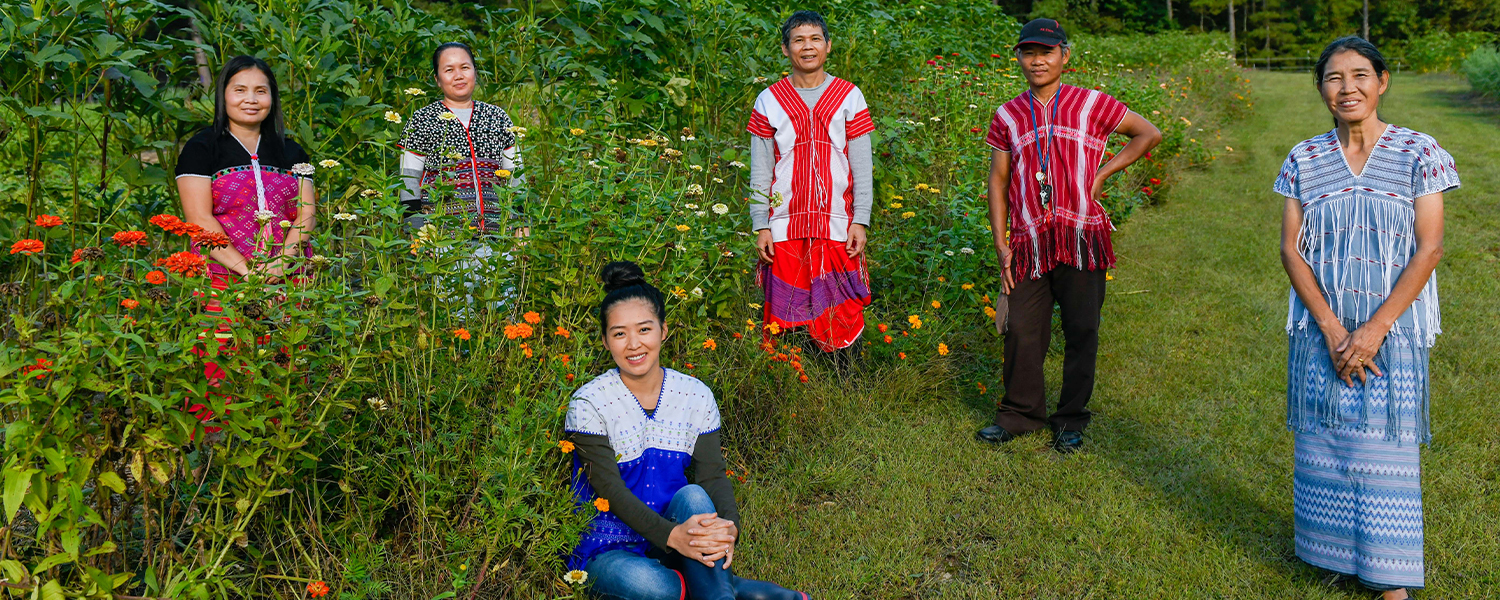 Growing a Future for Myanmar Refugees at the Karen Community Garden
For Htoo Saw Ywa, what's growing at a new small farm in eastern Wake County is more than produce and more than added income for his family.
It's solace from the memories of persecution in his native Myanmar. It's a way to connect with his farming roots and with fellow refugees. And it's a chance for generations to bond through food traditions.
Ywa and his compatriots have turned 3 acres of a former slave plantation into the Karen Community Farm. The farmers are part of the Karen community, an ethnic group from the Southeast Asian country formerly known as Burma. Many of them, including Ywa, arrived in North Carolina more than a decade ago from camps in Thailand, where they'd lived for years as refugees from their war-torn country.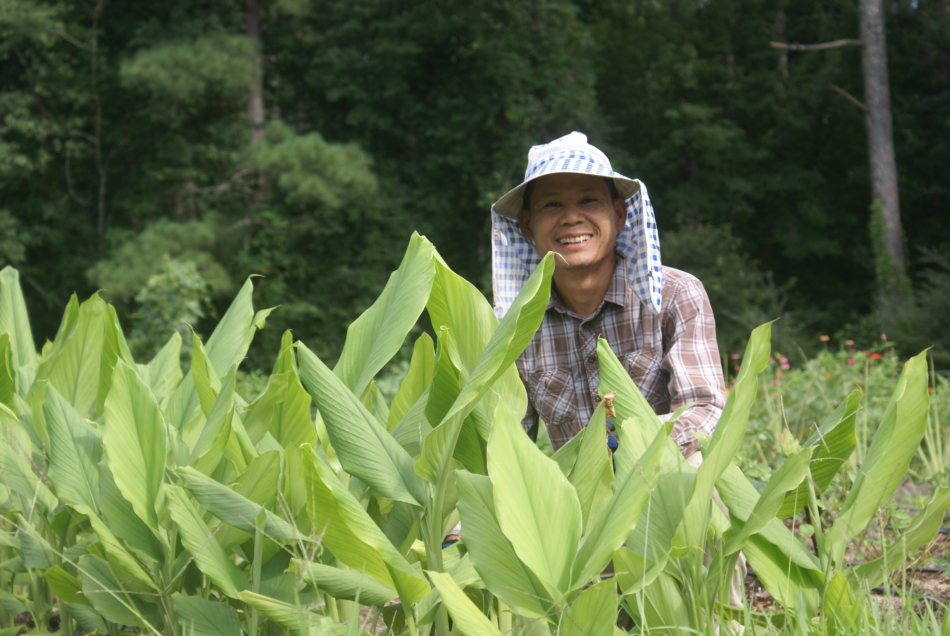 As they have developed their farm, College of Agriculture and Life Sciences alumni, Extension experts in farm business and local foods, and even marketing students have worked alongside them every step of the way.
The farmers and gardeners who've signed on to the farm project are mainly growing produce to feed themselves and their families, but two—Ywa and Htoo Paw Loe—are marketing some of the Asian specialty crops they grow.
People of Asian descent make up more than 7 percent of Wake County's population, and there's an increasing demand for Asian cuisine, says Kay Coleman, an NC State alumna who helped the refugees start their farm.
Right now, most Asian vegetables are shipped in from California, Florida and China. Not much is grown locally.
Like it was with the Israelites fleeing Egypt, our food has followed us everywhere     we go.
With the right infrastructure and support, Coleman says, the community farm has the potential to become a major Asian vegetable supplier in the Triangle and beyond.
Ywa and his family grew food when they lived in Myanmar and Thailand. He says that those who've helped build the community farm have allowed the Karen community to continue lifelong food and farming traditions.
"Like it was with the Israelites fleeing Egypt, our food has followed us everywhere we go," Ywa says. "We cannot fully express our thanks to those who've generously allowed us to work freely here and to teach us about farming in the United States."
The Karen farm got its start in 2019. Coleman, who earned bachelor's degrees in animal science and horticultural science from NC State in the 1970s, first met some of the refugees when they came to visit the farm she ran for the Inter-Faith Food Shuttle in Raleigh.
The nonprofit agency provided a 1-acre plot, and when it could no longer accommodate the garden, Coleman connected the growers with someone she thought could help.
Talmage Brown is a food shuttle volunteer who owns a small piece of what's known as Oaky Grove, a former plantation begun by his great, great, great grandfather in 1798. A CALS animal science alumnus and retired NC State professor of veterinary medicine, Brown inherited a piece of the farm in eastern Wake County.
He calls the partnership with the Karen community a "win-win." Through a lease agreement, the Karen community can grow food on up to 16 of the farm's 118 acres, and he can protect the land from development pressures.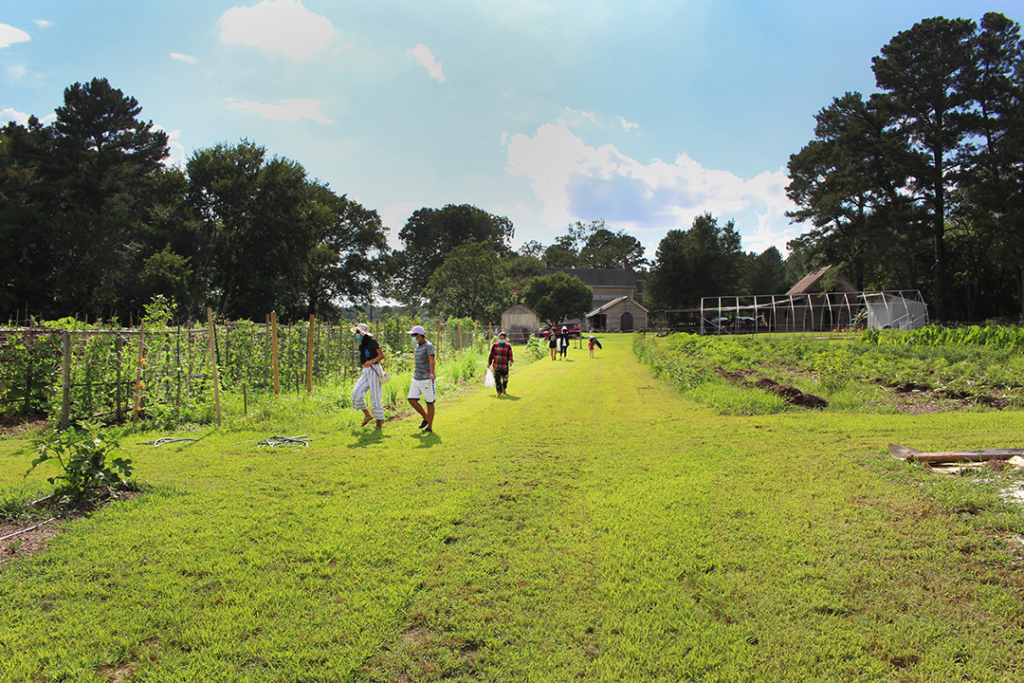 At the farm, farmers and gardeners are growing rice, lemongrass, turmeric, pea eggplant, Asian hot peppers, yard-long beans and a variety of gourds. They are also producing more common North Carolina vegetables such as eggplant, okra, cucumbers and tomatoes.
Coleman, NC State Extension farm management associate Gary Bullen, and other food and agriculture experts meet with the farmers regularly to help them learn about standard growing and marketing practices in North Carolina.
Coleman says the learning goes both ways.
"The Southeast Asian food that they grow … is very, very different. It's a big learning curve for me," Coleman says. "They're learning at the same time. They know how to grow food; they've been doing that forever in the refugee camps. They just don't know how to grow this food in the North Carolina Piedmont."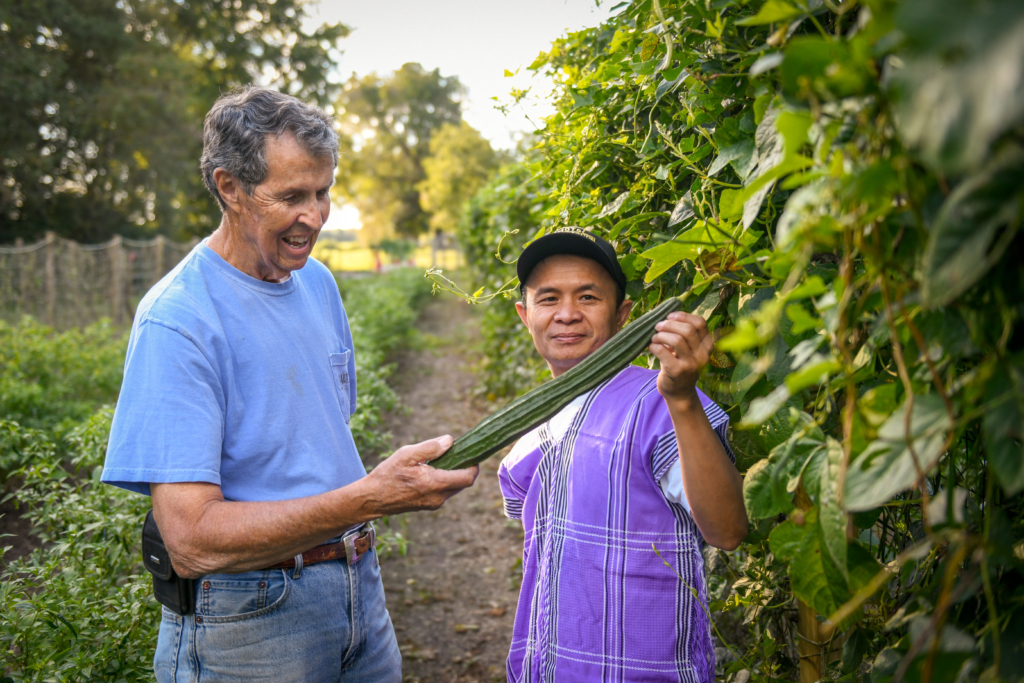 Loe notes that the seasons, the weather patterns and the insects she experiences as a farmer in North Carolina are much different than those she faced when helping her parents farm in Burma and when gardening in the refugee camp in Thailand.
What powerful spaces these can be for enabling families to preserve traditions, cook meals that are familiar to them, explore new vegetables and enjoy other benefits.
Farming is also hard here because the Karen garden doesn't have tractors or lawnmowers, and the fencing hasn't been enough to stop rabbits, she says. The farmers have received funding to construct a well and greenhouse, but they need more money to extend electricity to the farm.
A steering committee is helping the growers pursue their goals. Nicky Ulrich, the Wake County local foods coordinator for North Carolina Cooperative Extension, facilitates the committee's work.
"I admire and respect those individuals who come to the farm after their long days of work, on the weekends, in their spare time," Ulrich says, "I know from watching it happen and from doing research what powerful spaces these can be for enabling families to preserve traditions, cook meals that are familiar to them, explore new vegetables and enjoy other benefits."
One of the Karen growers, Sa Tin, says the benefits are profound. The farm, she says, is not just about growing plants for today, it's about sharing a culture far into the future. The children who come to the farm with their parents can put away their video games in favor of traditional Southeast Asian games and sports such as sepak takraw, or kick volleyball.
"Karen people, almost all of them, are growers of plants. In harvest time, they come together. They enjoy," Tin says. "That is the way and culture of Karen people in Burma, and that culture is continuing here today."
From Myanmar to the United States: Htoo Saw Ywa's Journey
Now a warehouse worker in Henderson, North Carolina, Htoo Saw Ywa recounts his journey from Myanmar, formerly Burma, to a refugee camp in Thailand and then to North Carolina. This slightly edited passage comes from the Oaky Grove Karen Community Farm website. Learn more at oakygrove-karencommunityfarm.org.
I lived in the eastern part of Burma in Karen state until 1984. Every year, especially in the dry season, the brutal Burmese army increased their offensive against Karen National Union army bases along the Thai and Burmese border.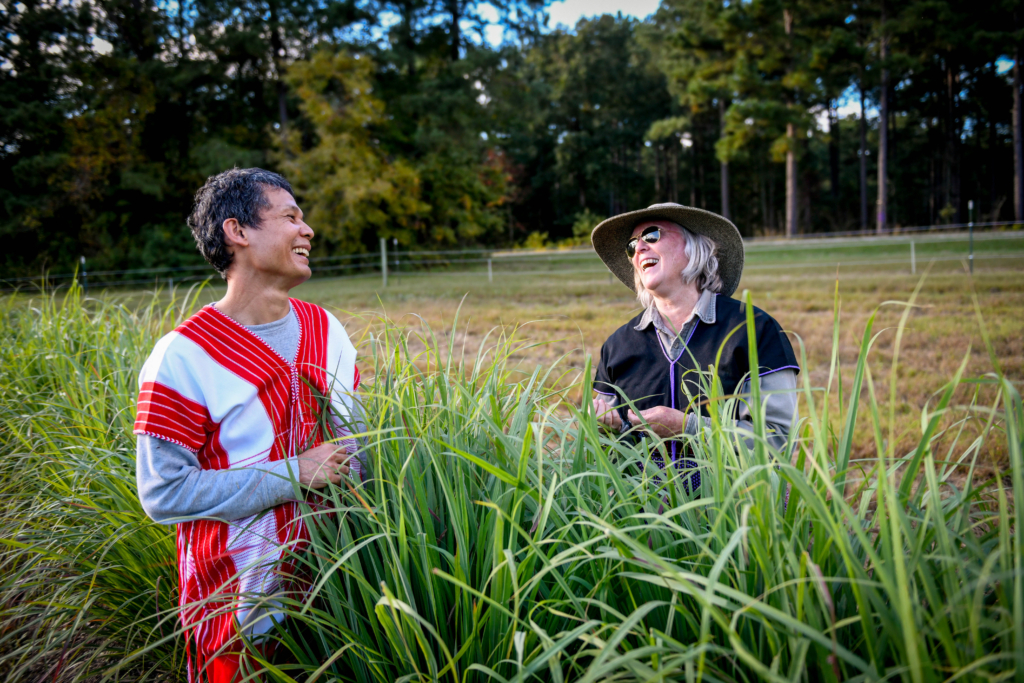 The Burmese army carried out forced labor, using Karen people to carry ammunition and as human shields to go to the front line. They raped women and used different methods of torture when anyone disobeyed their commands.
In 1982, my whole family was captured except for my father and older brother, who managed to escape. The Burmese army put us in jail for two years. Our relatives paid bribes to get us out, and we were released in 1984. We promptly escaped to refugee camp in Thailand.
I lived in the camp for 19 years, married my wife there and taught for two years. In 2004, the United Nations High Commission for Refugees recommended me for resettlement, and we were able to resettle in the United States that year.
CATEGORIES: Newswire, Spring 2021